Closure, The Myth
Closure is really an odd concept. When I think of the word, I think: closing a deal or business transaction. Yet for some reason we connect this process to the world of thought and emotion. We're led to believe that there is a ceremonial meeting, brunch, or text conversation that will get us over who or what it is we're stuck on. We're taught that there are 'stages of grief'-- but feelings are not linear.
I want to believe.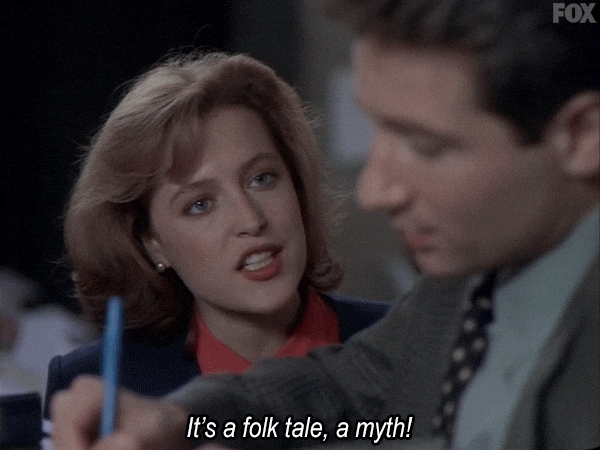 I think it's all a myth; you probably have a better chance on spotting nessie. There is a space between loss and moving on and we are led to believe that is where closure exists. In reality, that space is where we decide whether we are going to cycle the past or move forward. In my personal and professional experience, the ambiguous loss of a relationship is more difficult to manage than experiencing loss through death. In death there is usually a clear, definable understanding of why things have changed and what happened. There is no 'hope' in regaining a relationship or reestablishing a new way to communicate. Leading me to believe that closure is really a fancy buzzword for: "I don't want to feel like this anymore, so I need a distraction". As life progresses, we experience complicated grief and ambiguous loss. I think that is why 'moving on' can be exhausting and 'trying again' (which is familiar) is easier than actually letting go.
We all get the same advice.
"Return the stuff", "Throw everything away", "Delete the number", "Remove the social media contact", "Delete all photos", "Don't call!", "You'll be fine."
But what if you're not okay for a while? How many times have you done some form of ritual to be 'over' someone or something only for it to fail and leave you still miserable? The best advice I ever received about moving on, came from a conversation I had with a friend post break-up. She said: "You'll have to figure it out for yourself. At some point you'll get tired of saying the same things and you'll get tired of feeling the same way." Rockbottom- is what I believe we were describing and climbing out is an independent act of courage.
There are triggers and set backs.
Your attempt to move on from a person or a situation has everything to do with your thoughts toward change in your behavior and very little with the other person or a particular set events dedicated to moving on. Each time you face a challenge, you have a decision on which way to go. Learning to live with loss and pain is a part of life. Often, the mental exhaustion comes from the idea that we 'should' have been "over it" when in fact, it takes quite a bit of time to fill an intangible space. The transformation of your love for someone or something requires the facilitation of intentionality. You will get exhausted: physically. emotionally. spiritually. of feeling the same way you have been, but will have no choice but to do something else and try a different direction. In the words of T.S. Elliot:
"That sense of a tidy completion, I no longer subscribe to that ideal. I think as people we just work toward moving on and decide whether or not we need to let go. There is so much ambitious grief and loss. I think the shift is moreso on the person looking to move forward. We decide to take the words we hear to validate what we need to progress."
Positive Distraction of The Week:
Jot down areas of your life that you are seeking "closure" and take an inventory of what you've attempted to do in the past to move on. Are you living in more of the past than present? Is this situation or relationship bringing more complications than happiness? Evaluate your expectations and make a plan about your actions to rebuild. Focus on your behavior toward the situation, not the other party.
Thanks so much for following up this week. Feel free to share the love via the links below. I'm already looking forward to session with you next Sunday. You can like this post below via heart-moji and be sure to share this with a friend. Be sure to follow-up in a week!
Best, Dr. Dyce