It's humid. Like, ridiculously, sweltering, disgustingly, hot.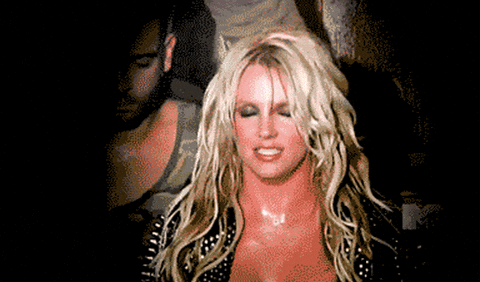 +I've been really diligent about my turmeric intake in this heat but it's time to up the ante on the summer skin routine. It has taken some discipline, but I have worked to transition to all-natural skincare and makeup products (minus a few cult-favorites I can't give up, fight me). A few weeks ago, I was looking for new products to throw in rotation this summer to combat the damage from the elements. Insert SW Basics of BK; I'm currently obsessed and these products are now in serious rotation.
Literature Review
+ SW Basics of Brooklyn is certified organic, fair trade, and sourced from family farms. They produce high quality, (legit) all-natural skincare products, each with 5 ingredients or less. It's a minimalist approach to gentle, pure formulas that focuses on getting your skin more of what it needs without chemicals that could probably light a BBQ. In fact the company encourages you to make your own damn products. So get with it.
Progress Notes
+Maintaining a strong self-care practice requires an engaging experience. For me- the mood that's set when I open my bathroom cabinet is vital. The more appealing I make my evening ritual, the more likely I am to stick with the regime.
Exfoliate [organic oat flour, organic almond flour, sea salt] | tap a small amount in your palm with warm water. The oats help to remove dirt and oil and leave you skin super soft; rotate in problem areas in circles. Non-abrasive and you can build up as needed.

Cleanse [organic rose water, organic vegetable glycerin, organic tea tree oil] | mix with warm water to combat the oxidative stress and free radicals that try to keep you down from the day. The tea tree oil helps zap the bacteria, the organic glycerin cleans and the rosewater moisturizes and hydrates your face. I use this cleanser in the morning for a gentle cleanse or tack it onto the evening for a double cleanse.

Tone [water, organic raw apple cider vinegar, organic witch hazel, essential oils of clary sage and sandalwood] | Has bomb anti-inflammatory properties, helps kill bacteria, balances oil production, and neutralizes your skins Ph balances. This toner helps to heal problems on the skin and makes your mug soft and not dry. Great for these random bug bites in the summer too.

Scrub [demerara sugar, extra-virgin organic coconut oil, organic shredded coconut] | emits a faint coconut vibe, nothing overwhelming. It's grainy and loose, so it's going to require you to take a moment, hydrate your skin and then work the product in. I like it for use on my knees and elbows and I really like to exfoliate my hands. Not really usable during the shower, but for a slowed down prep it's proper. The body scrub is nice and coarse and exfoliates well. You'll feel it right after the first rinse as your skin feels brand new, allowing your moisturizer to really seep in and get all of the benefits.

Moisturize [fair trade shea butter, organic coconut oil, organic olive oil] | apply it to thirsty skin when needed, face or body. I personally use this as a heavy duty hand salve at night time, circulating deep into cuticles and palm.
Debrief
+This kit is great for travel, carry on friendly, and perf to help you maintain your glow on the geaux. You can try one product at a time or get a mini kit and try a few products to see what you like. It's also available at Target, so way easy to pick up when needed (along with the 5462 things in your cart you didn't go to Target for). Covet: their pure bottled aloe mask, body oil, & beeswax lip balm. The aloe can be used standalone or mix in which I imagine would be fabulous in a mud mask, hashtag: hearteyes. Perfect for an easy summer routine.
+all photos taken by yourweeklyfollowup
+Many thanks to SW Basics of BK for their support in this blog. I like to work with companies whose products I believe in. All opinions and thoughts about businesses featured are my own.